Vanity Trove Personalized Beauty Box

I love receiving goodie and the reason why I love the idea of beauty box... thus came along , Vanity Trove.
It came after 2 days of my purchase. I thought it would take a week but I am not complaining that it arrived early.

Here are the list of goodies that I picked through their website. You can make it a surprise if you want to but I think it is awesome that they have an option to personalized our own beauty box.
The products:
Elizabeth Arden Night Capsule Visible Whitening
The price for these beauty box are RM 50 and it came with sturdy box that you can reuse for our own storage. Double awesome!

Overall, I am satisfied with the products and perhaps next time I'll try the surprise box. Keep you posted!
www.vanitytrove.com.my
❤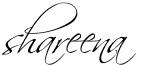 ❤