Happy Labor Day, A

m

eric

a

ns!
I know I am a bit late but still, it is still Monday in US and probably you guys having a picnic or barbeques at the moment... hmm.. Talking about food making me hungry... seriously. I tried to cook today as my parents weren't around and it turns out that I forget how to cook. It does not taste as good as before and it completely devastated me. Practice makes perfect!! I will do it again! Hurrraaahh!
Soooooooo what did I do in Labor Day ? Nothing, na-da. I just want to go back to work with my NEW HAIR..... yes.. shorter, bobbier and more crazy looking than before. Somehow I look like homeless in certain angle with this hair .... buuut anyway, I will post it or not... depends on the quality of the picture or quality of my camwhoring pose. Whichever follows. I will somehow got to revamp this pesona of just for make up blog. I tried but I knew I failed miserably because I like to mix things up and having 2 blogs does not help with my organized clutter ways either.
I want to say a big thanks whoever read my blogs, who loved it, who hates it and indifferent about it. I am thank you. Eventhough I admit I tried to followed some make up blogs and on how they did they blogs and before you says "just follow your own ways to blog and be yourself" kind of speech. Save it. I've already said it to myself. ok?
Yeah and I am and will be entering 3-series* populations.Just saying as I admit, I don't feel a bit older. Perhaps wiser. hopefully.
I should order a male stripper for my birthday. yes, I should.
Have a greeeeaaaattt Labor Daaaayyyy!!!
*3-series : A 30 year-old women who is not married, single and pretty much feeling like a immature teenager.
I give this term a credit to my fellow colleague, Pokde. ^_^
❤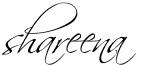 ❤