H & M Opening Day
The historical retail date was September 22, 2012. The location is in the middle of busy metropolitan Kuala Lumpur, my heart and soul of all retail fantasies. They were buzzing it for so long now and it did happen on this day. Grand opening with full red carpet with a lot of people queing up to enter the 3 floor store, which by far is the grandest store I ever seen in KL. Much more I-Have-Wet -Fantasy-Shopping than Uniqlo. seriously.
Of course, I didn't manage to get in and I avoid myself to go in because I don't want to burn my money that fast. I have tendency to do that... aren't we all?
Here are some pictures from Opening Day. Apologize for lack of sharpness in the picture. I was taking it from my phone.
The price was OK and affordable than Forever 21 and Uniqlo. I am not sure the collection. I am no fashionita. My fav style would be jeans and round-neck top with cardigans. Not much of imagination is it? Minimalist is the best. You can look polish whenever, whatever ( yes, before you continue to sing Shakira's song, I did that already ).
If I buy something in H &M after this, probably at Basic section. When I was in Europe, the only thing I love about H & M is their legging and socks. So probably I will buy the same thing as well... or more depends on my lust for H & M.
Have a great day !
❤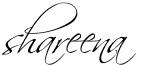 ❤