Matte Berry Lipstick
by
Elianto

Hallluuu!! :) Hope you guys are fine!
This is my first time buying matte lipstick. It is from Elianto mean "sunflower" in Italian. Nope, it is not Italian products. It is Malaysian made and proud of it. :)
My thoughts on this...
It look pretty natural on my lips and sometimes it can get "orange" when I applied it second coat.
Though I still like my lipstick to be a bit moisture and glossy. I tend to wear lip gloss over this.
The price is around RM 20 more or less.
The lippy color,
Without flash
With flash
❤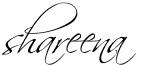 ❤