Essence Nail Art
Express Dry Drops
Heellooo Wednesday!
This is a quick post on Essence Nail Drop! if you have access to it, buy it! I bought this for RM 10 and because the store I believe is closing down, so this will be my last encounter..... I will embrace it.... the time I have with this easy peasy nail top coat....
Fast drying and it lasted my nail polish for more than 3 days...that's pretty good in my book!
I said it is easy peasy because of its design....
1-2 drop is enough to cover one nail....
Great huh?
Have an awesome day!
❤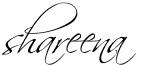 ❤