Midnight Bakula from The Body Shop
Eau De Toilette
This is my second post on perfume and I admit I am at loss of words to review perfume simply because I don't use much and tend to forget whenever my ass already out of the door and I am too lazy to go back for perfume session.
I do love people who smells nice, who doesn't? In city like KL, humid and sometimes very melting warm, it hard for perfume to stick on you.
Move on to this perfume...
I bought this before my colleagues and I went to Langkawi at The Body Shop, Air Asia Terminal Airport. It is odd because where I was going, I can pretty much find better deals at Duty-Free shops in Langkawi but I could not resist after The Body Shop have clearance sales and this perfume is half the price from RM100.
The price isn't the reason I bought this, I bought this because it smells so good! I love love the smell. Though my sis told me it smells like a men perfume at first....but it fades to have a lovely soft smells afterwards..
I guess because of the strong smell... It has very strong smell and musky too... I am preetty sure it is women perfume or perhaps it is androgynous and unisex perfume! :)
❤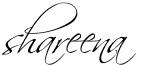 ❤