Hair Story :
L'oreal Smooth Intense Serum

Hello!
It's been awhile eh?
I am slowly crawling back and too clueless of what to update. Well, you have to start somewhere ( my procrastinate mind talking to me)
I could not found it anywhere in KL or Alamanda, so I am again searching for serum to tame my curls.
I took a risk and have another L'oreal product which is Smooth-Intense Anti -Frizz Serum Leave-In and the result is.....
It does tame my curls very well and it gives a shine too.
I am happy that I found some product that I hope it will stay longer on the retail shelves.
It have a very nice smell and the trick with any serum I used, I just used it on damp hair, never on dry hair because in my experience whenever I put something on my dry hair, my scalp get itchy.
Not NICE.
Price is roughly under RM 30
and you can get at any retail store. Goodie! :) NO More Meesssy Undefine Curls!
Ingredients:
❤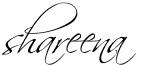 ❤