Pyramid nail anyone?
I credit this nail art to this wonderful artist I found on Glamour.com PRIMA CREATIVE. via tumblr. Follow her through tumblr because she really have interesting nail art. I say INTERESTING because it is simple and eye catching. Not those over complicated nail arts with too much things on nails.
My version isn't that perfect but who really have time to really SEE it up close? Ok, except from the pictures. :) give a try... it is really simple. Just your nail polish, scotch tape, scissor ...nothing could do wrong with that..
❤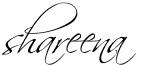 ❤