Do you wear makeup everyday?
No. Only when I am out and bout with my friends or my sister. IF I just stay at home or working, rarely I use make up because I am that lazy and I feel it is unnecessary to put on full make up when you sit in a cubicle all day long.
So I keep it simple and just use an eyeliner or lipstick.
❤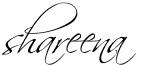 ❤