What's your favorite night time look?
Smokey, smokey. That is my favorite night time look or actually I would love to use smokey all the time but I guess it can be too much.
It does makes my eyes appear much more smaller but I like it that way and plus I don't like actual black smokey eyes because I cam look like a raccoons or panda.
Have a great day!! kiss! kiss!

❤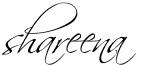 ❤