TWILIGHT MAKE UP LINE
No offense to Twilight fans but I don't particularly like Twilight Saga but because I adore make up, I am impressed they even have make up line.
Volturi Twilight
Luna Twilight
'
Immortal Perfume
NOX Twilight
The price is not bad for US dollar but of course I am at Malaysia and if and I reiterate
IF
the cosmetic line is here in Malaysia, it would be 4 times the price and
EXPENSIVE
for us.
OR IS IT HERE IN MALAYSIA
that I don't know about?
I think my mom would like this. She's a big fan of that sparkle boy.
❤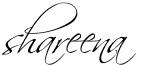 ❤