Flower Stamp Nail Art
boy, I thought stamping is easy.. I was wrong!
WRONG!
or perhaps to my defense either my nail polish isn't suitable for it or my stamping tools are not good because its FREAKING cheapo! It is real cheap I want to cry.
So after my hot cold sweat of practicing stamping.. this is the result!
I need a lot of practice for this or I need a new set of stamping tools.. I think I will buy a new stamping tools and new nail polish to see how it goes ( my shopping evil is speaking to me)
Have a nice Saturday!
❤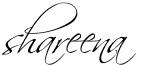 ❤