Do you like wearing foundation? If so, what's your color and favorite.
Yes, I do like wearing foundation due to my sensitive skins. Some days are good and most days not that much. Foundation helps even out and conceal my insecurity and my favorite foundation until now is BY TERRY Foundation.
It is THE MOST EXPENSIVE foundation I ever bought in my life ( I was 20 years old) and some sucker discontinued this brand and since then no other foundation top this little rascal. It is small but it gave my skin so much glow, I feel like a glitter in a boring party. *sigh*
I love wearing this foundation in winter is LUMENE . Coming from place where cold and darkness rules for more than a year, it made my skin super dry and this foundation helps to make it a bit dewy. My color is between Mocha and Almond. Depends on the season.
Last favorite foundation so far is REVLON PHOTOREADY.
I love how it even out my skin and blend it very well. My color is 008- Golden Beige.
❤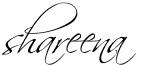 ❤