Eyes Of The Day: Dirty Harry

Hello!!

It got nothing to do with Prince Harry nor Harry Potter. I see this eye look pretty "dirty" in a good way. It is pretty much smokey eye. No doubt that-.-

The Equipment

Etude House "Blue" & "Dark Brown" for lids and outer crease respectively

H & M "Jade"

Wet & Wild "Greed" in matte black for outer V

Wet & Wild "Penny" for above crease
Etude House Dual Change Eyeliner

Miss Eylure fake lashes

Lips: MAC Satin

The Result

❤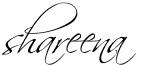 ❤