photo:victorian babes

Before there's ton of beauty products, women made their own remedy for keeping their skin in tip top condition.
Here is a lists of the beauty remedies.

1. Rose Balm- For hands, feet, elbows, and general dry skin
1/2 pound hogs lard (can be purchased in grocery stores labeled "lard")
1/4 pound or less of white wax (candle stubs or canning wax work well)
Rose water*
Alkanet root or cochineal pigment (if desired)
2. Four Thieves Vinegar- Cleaning and freshening of rooms
Medium bottle apple cider vinegar
Dried or fresh:

Sage
Rosemary
Thyme
Lavender

Glass container with cork
3.
Cleaning of the skin
White wine
Rosemary (fresh or dried)
4.
Scented powder for body or hair
Glass jar with cork
Dried lavender flowers
Starch (corn starch is used late in the 18th century, wheat starch is more common during the period. If you can find dried, powdered laundry starch, this is perfect!)
**For more details and how-to, please click
here
.
Personally, I won't do it myself but perhaps you can give it try or you already knew it, share with me how it turns out. ^_^
❤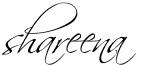 ❤